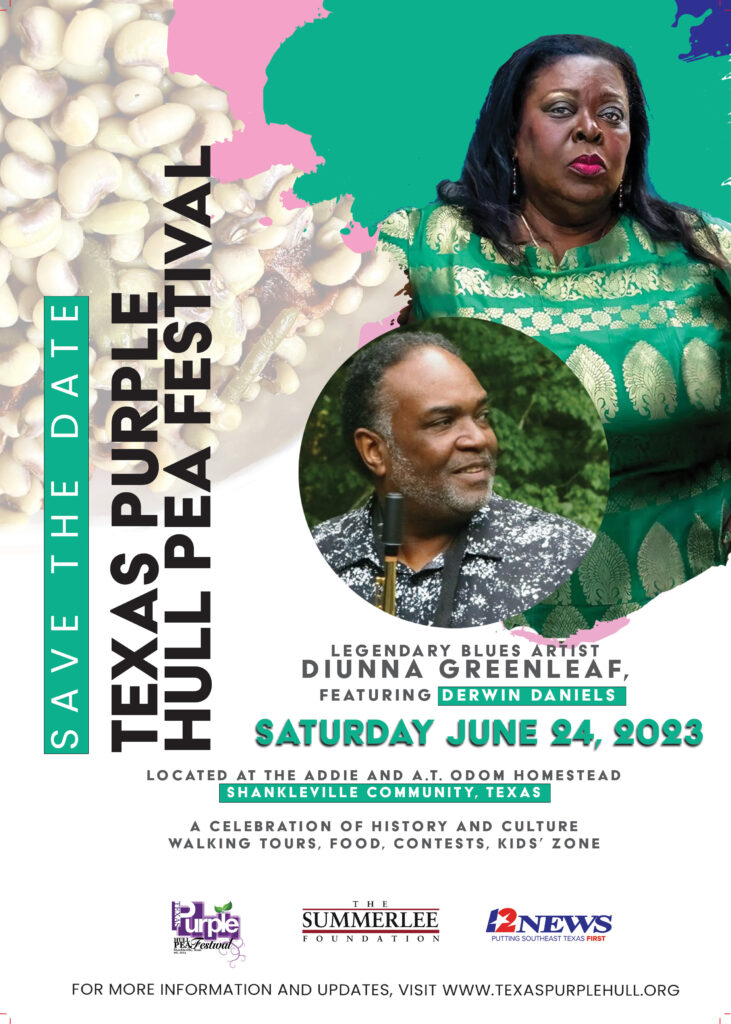 What is TX PHP Fest?
The Texas Purple Hull Pea Festival started in 2014 to celebrate cultural traditions in agricultural and food related to the Southeast Texas region, more specifically the historic Shankleville community in Newtown County. Learn more about TX PHP Fest.
What are Purple Hull Peas?
Purple Hull peas originated in Africa, and botanists believe they came to the United States during the slave trade in the 18th and 19th centuries. Used primarily in the southern United States, the pods and seeds were initially eaten by those enslaved and were used as a forage crop for livestock, earning them the name "cowpeas." The seeds eventually grew in popularity in home cooking after the Civil War and became a staple in traditional, southern holiday meals. Contrary to its name, purple hull peas are not peas, but more akin to beans. (Excerpt from specialtyproduce.com)
---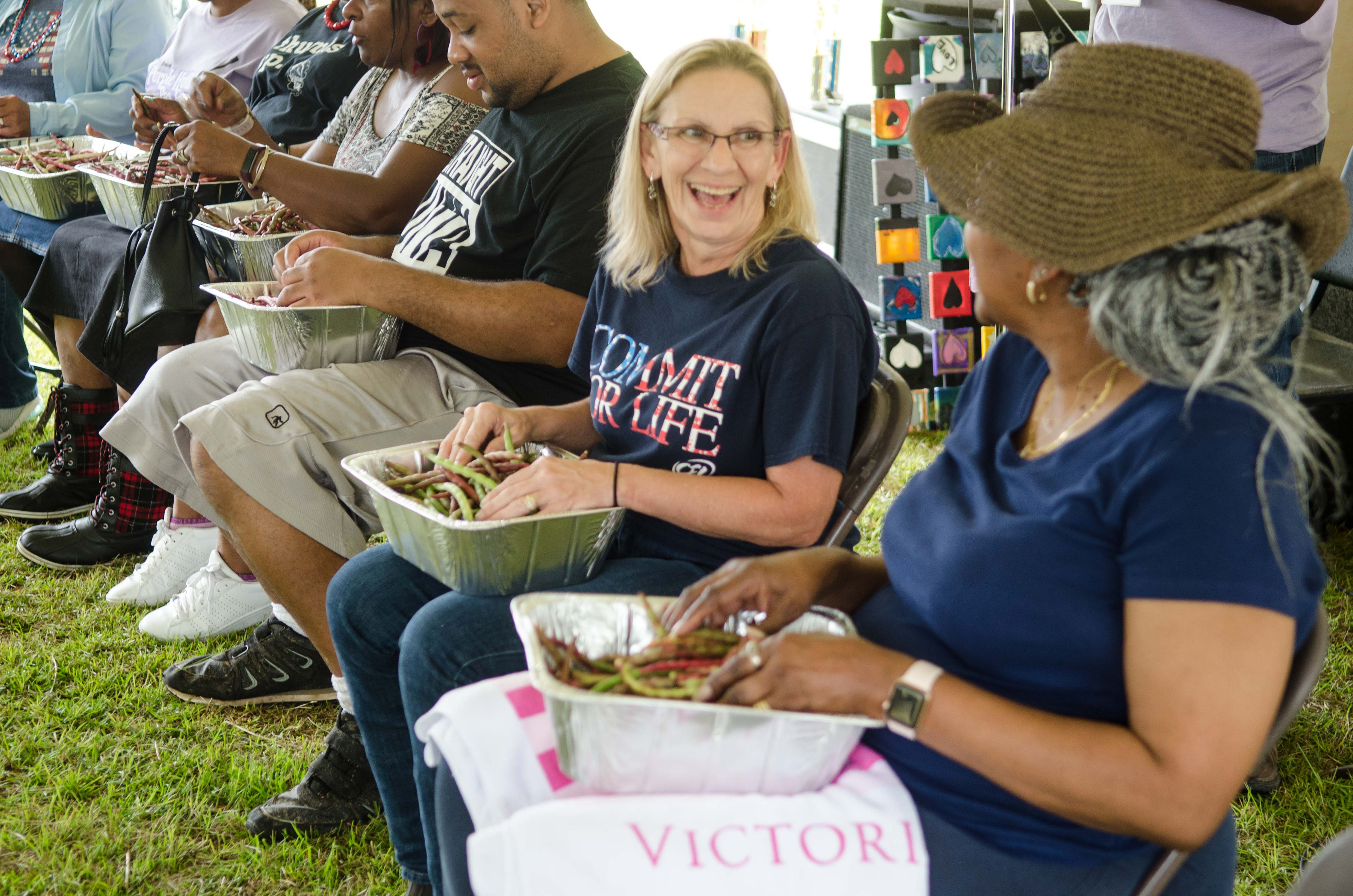 ---
Visiting Shankleville – Site of the Texas Purple Hull Pea Festival
The Texas Purple Hull Pea Festival is held in the historic Shankleville Community at the Addie L. and A.T. Odom Homestead. Shankleville is on FM 1415 in Newton County, Texas between Highways 63 and 87 near Jasper, Newton and Burkeville. You can also search for "Shankleville" on Google Maps, and find us there.
Nearby Accommodations
Newton is about 13 miles from Shankleville community. Jasper is approximately 18 miles away.
Whispering Creek Lodging & RV Park
3713 US Highway 190 East
Newton, TX 75966
409-379-8400
Holiday Inn Express & Suites Jasper
501 W. Gibson St.
Jasper, TX 75951
409-384-8400
---
Thank you to previous TX PHP Fest benefactors!
Friends – $500 – $2,500
Patrons – $200 – $499
Clay History and Education Services, Inc.